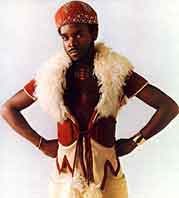 I've been reading this book lately,
"Curtis Mayfield: People, Never Give Up"
, and while its reminded me of some great Curtis songs and albums as well as some lesser known colleagues of Curtis' the book is a real snoozer. If you check out the few reviews on amazon I'm relieved to find that I'm not alone in my sentiments. On Wednesday I went by
"Israel's record dungeon"
for what might be my last time as a New Yorker and lucked out in finding Leroy Hutson's first album
"Love, Oh, Love"
in great condition. I've been so impressed with Leroy and wanted to share some of my favorite tracks.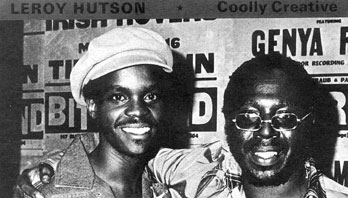 Leroy took over for Curtis when the little man went solo, but before long it was clear that Leroy had the potential to go solo as well. I've not heard Leroy's work with The Impressions, but I'm gonna keep my eyes peeled for the one record that he sings on:
"Time Have Changed".
Ground Hog - Bumpin'
Around the time of his work with the Impressions and working on his first solo record he put this little song together with Curtom arranger, Rich Tufo. I noticed Leroy's name on the writing credit, but until I was reading the Burns biography of Mayfield I didn't realize that this was a Hutson project and not just a song of his.
Leroy Hutson - Lucky Fellow
Great song from his album "Hutson" which I need to track down.
Leroy Hutson - Love the Feeling
Leroy Hutson - Don't It Make You Feel Good?
Here are two of my favorite Hutson joints from my favorite album of his (so far). There are at least two other great songs on this album that you should track down on
reissue LP
or CD here.